You will need the following ingredients as well as a pan, a bowl and a grown up!
1 cup of plain flour
1 cup of water
1/2 cup of salt
1 tablespoon of vegetable oil
1 tabespoon of cream of tartar
food dye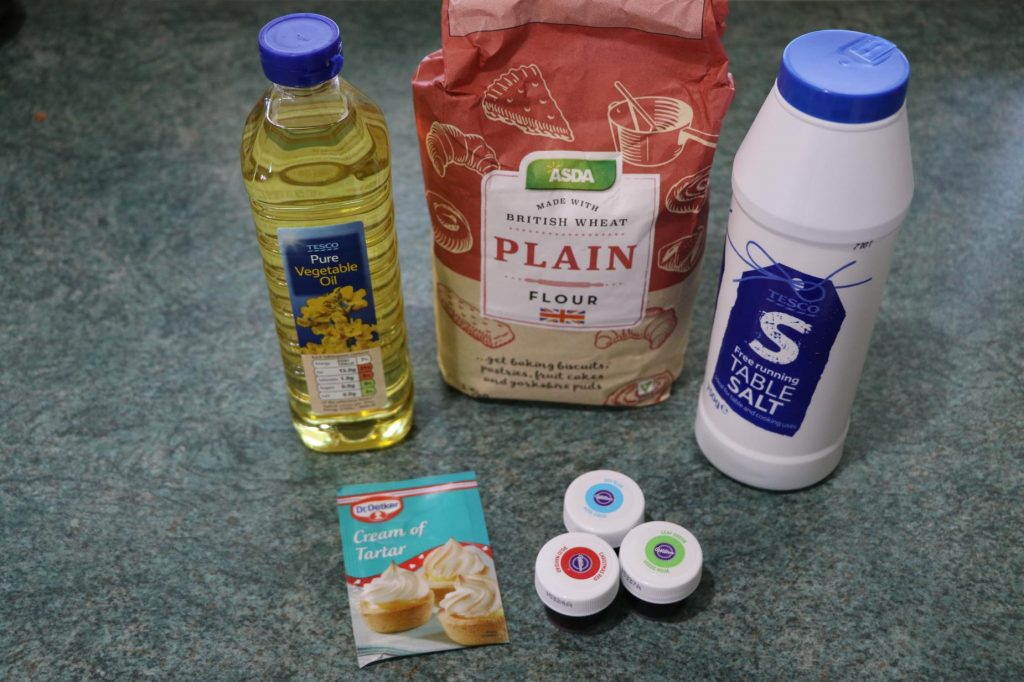 Put everything apart from the flour into a pan and gently heat it.
Make sure a grown up is there to help you.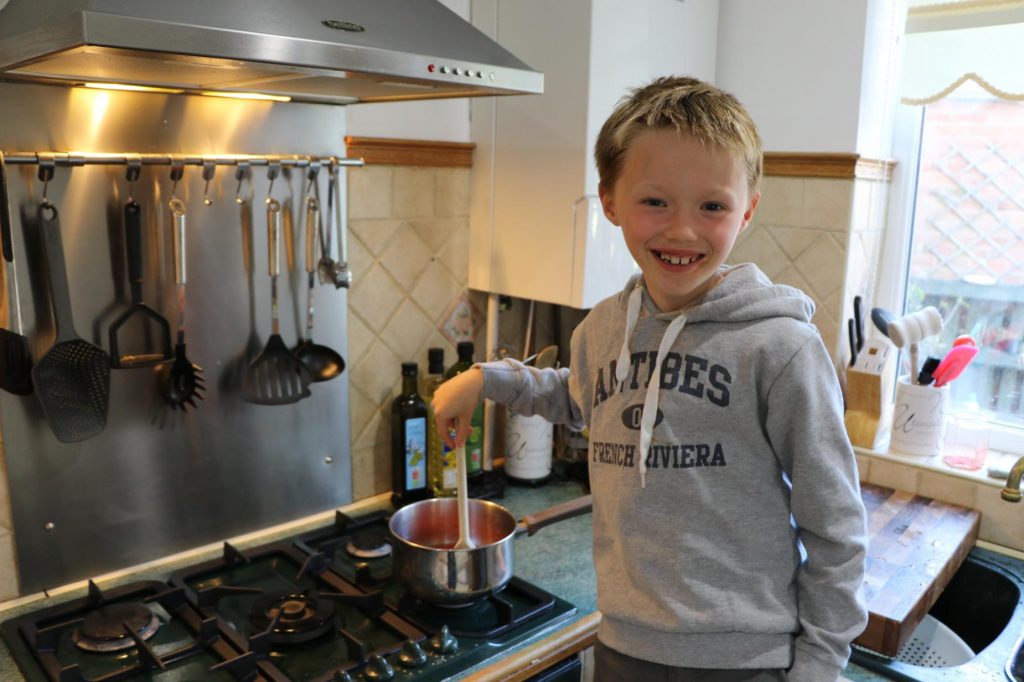 Keep stirring to make sure that everything is mixed in.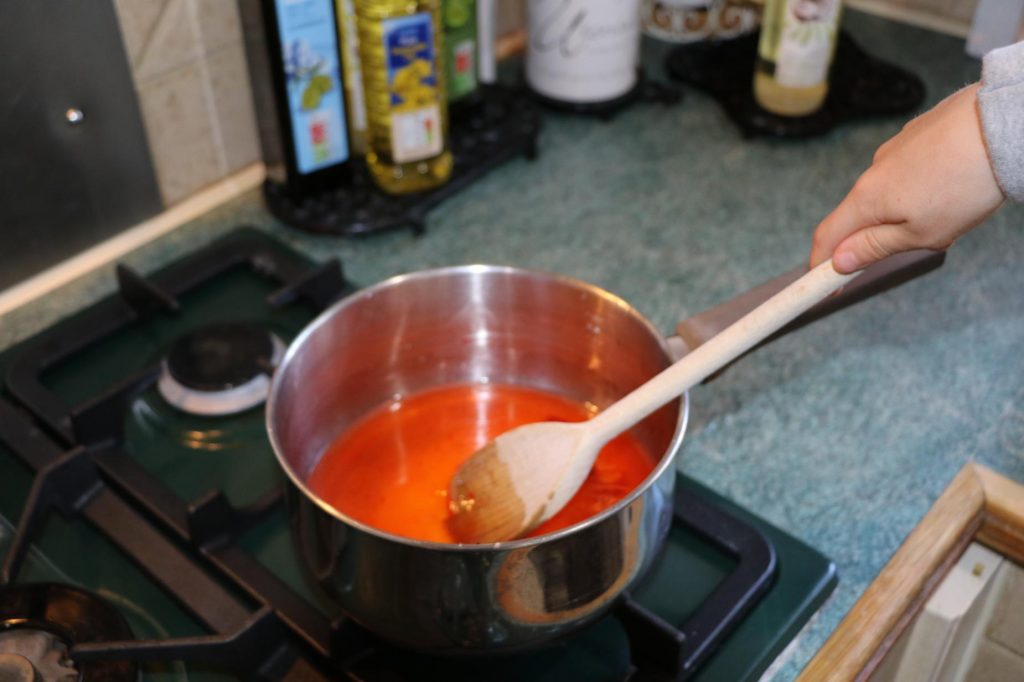 Place the cup of flour into a bowl, and pour the liquid into it.
Ask a grown up to check that it is not too hot before you go any further.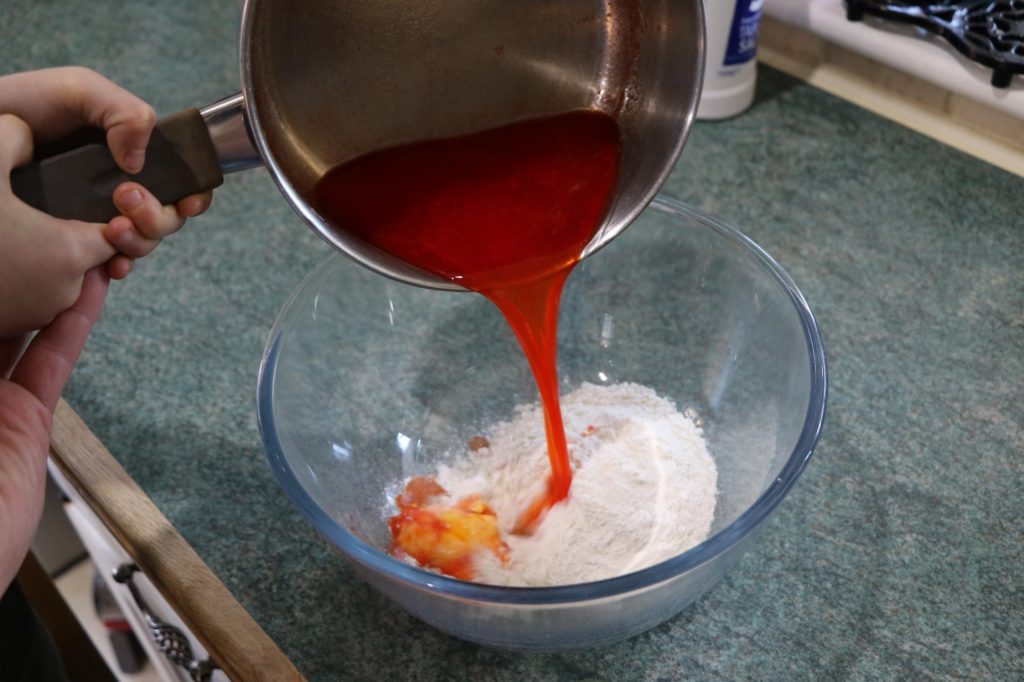 Mix everything together with your fingers until all the flour has gone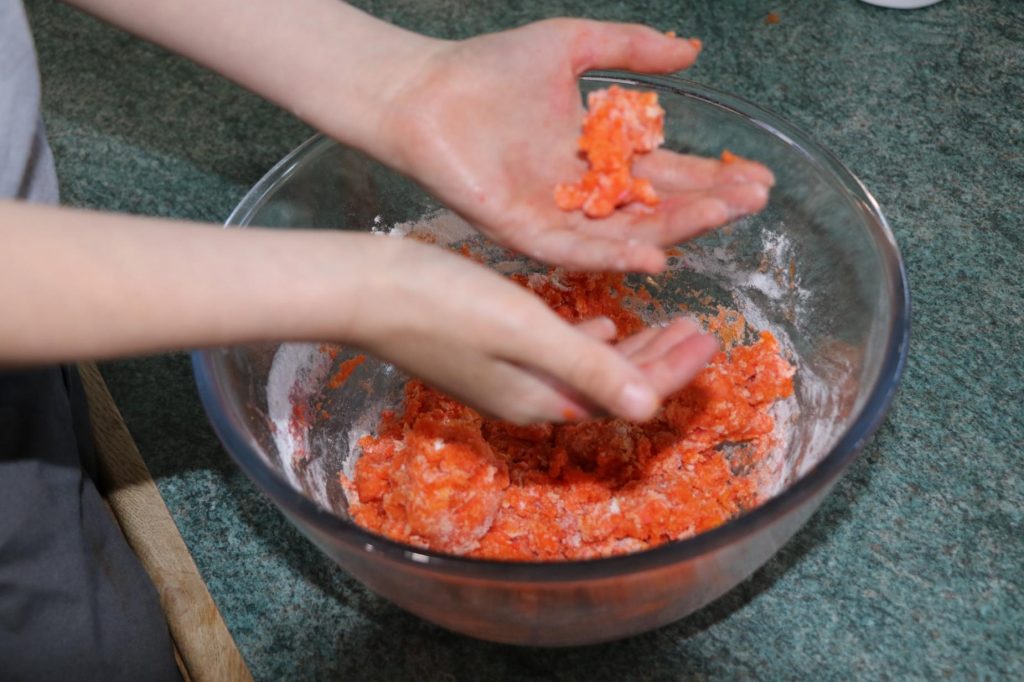 Now, using your fists, knead the play dough until it is smooth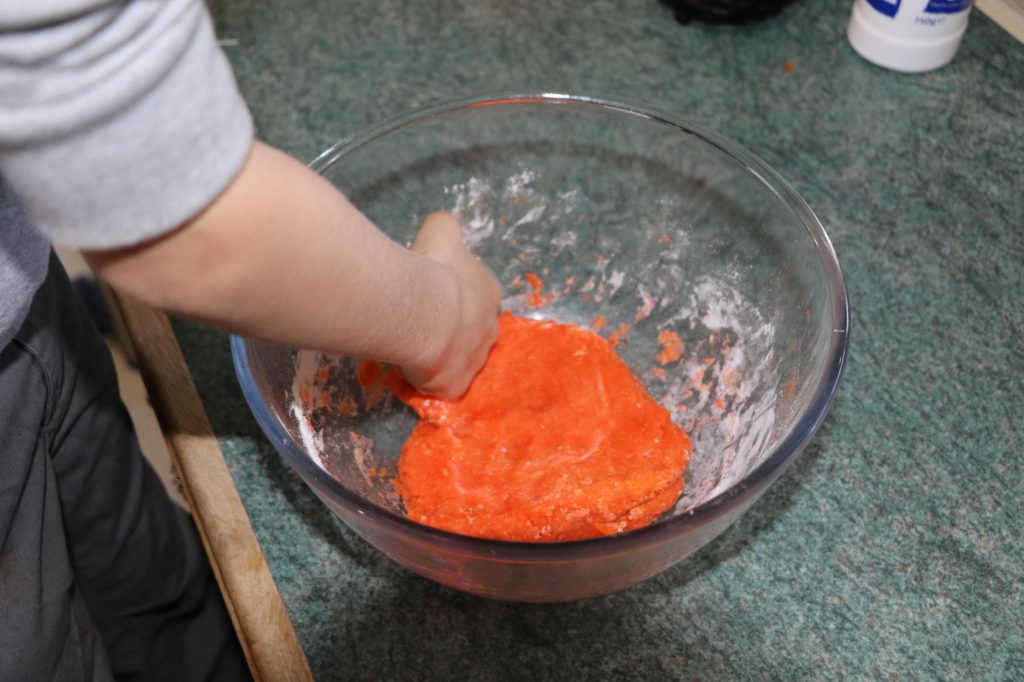 You should two good size playdough balls from this mixture!
If it's a bit dry, add a drop more water, if too runny, a bit more flour!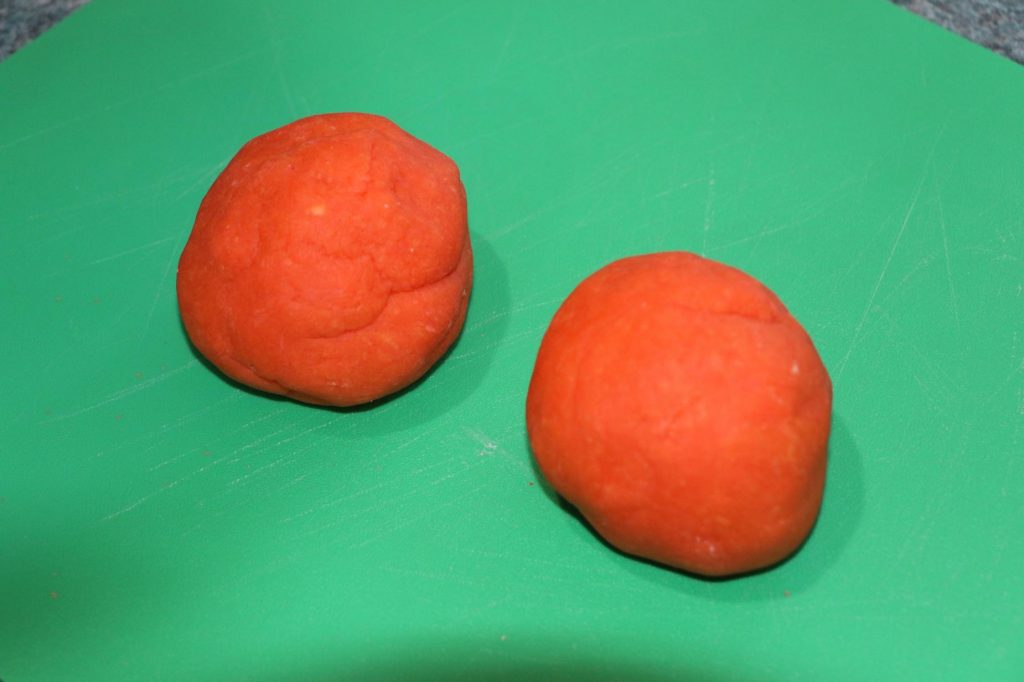 Now go and enjoy yourself! Or make some more playdough!
You can make the mixture without heating it up first, it just doesn't work quite so well.
You don't need the cream of tartar, but with it the playdough can last upto 6 months!
Try mixing different colour dyes to make even more colours.
Put your playdough into an air tight container so that it lasts a long time.
If your playdough starts to dry out try adding a small drop of water to it.