This is where all of my gaming related posts & videos live!
Have a look and tell me what you think.
You're welcome to join me on my own Minecraft Server! It has plots, creative and mini games!
Now featuring Bed Wars, Sky Wars, Economy, Cube Runner, Plots & much, much more!
If you're lucky and behave yourself! you may even be awarded extra privileges!
The server address is: billyswebsite.co.uk
This sever is for the PC / Java version of Minecraft.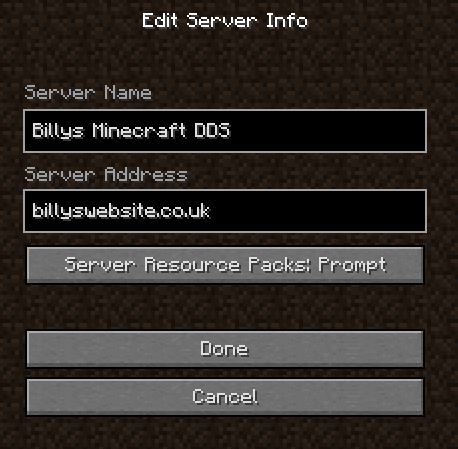 Load your Minecraft client, go to Multiplayer and add my server!